Order a custom saddle fitting kit today!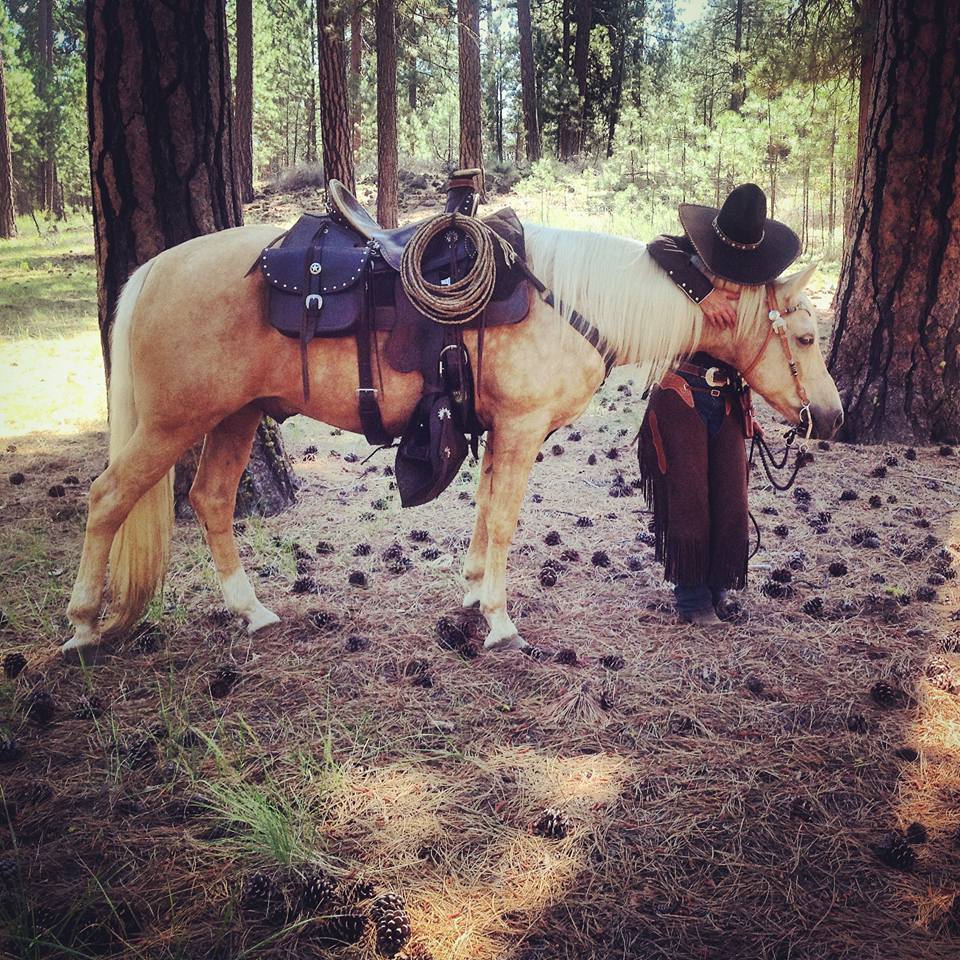 Since 2004, Allegany Mountain Saddlery has provided custom saddles at an affordable price for riders who know that their horse deserves a better custom saddle. With a success rate of around 95 percent, we're confident that we can create custom western saddles for even the hardest-to-fit horses. Get started — order your saddle fitting kit today!
Price: $165.00
$165.00Add to cart
There is a $165 fee – $65 includes outgoing shipping, prepaid return label and handling fee for the shipment of forms. The remaining $100 balance will be applied to your order. Should you not move forward with a custom saddle the $100 will be retained as a fit form user fee. Canadian and other international customers please contact us directly to order custom saddle fit forms. Some fits will require one or more specialty trees to be sent out. Discounted outbound shipping will be available @ $15 per tree. Return shipping and costs are customer's responsibility. Thank you! Looking forward to doing business with you!!!
Frequently Asked Questions
How do I know if my current saddle doesn't fit?
Chances are if you're here, you might already have an idea something is going on! While every horse and confirmation type is different, there are quite a few ways that you can verify visually that your non-custom saddle may be causing discomfort for your horse
Can you feel that your horse's shoulder can move comfortably under the front of your saddle? The bar should have enough flare and the skirts be properly blocked so there is no crushing pressure or impediment of the shoulder blade at any point in the stride.
Same goes for the rear of the bars. Are they digging in over the loins? This could be indicative of "bridging."
Is the saddle contacting the spine anywhere? The spine, from withers through the whole length of the saddle, should be free of any pressure or contact.
Look for sweat marks. While these are one of the more unreliable indicators, dry spots MAY be indicative of uneven contact. It's certainly worth looking into further.
MOST IMPORTANTLY, listen to your horse! While most of these problems may also be related to training issues, poor saddle fit can cause reluctance to move forward, lateral stiffness, short and choppy gaits, reluctance to pick up correct leads and so much more, Feel your horse's back after a ride. Use two fingers and to apply about 5 lbs of pressure, while running lengthwise down either side of the spine. Feel his lumbar area. Does he flinch away from you at any point? If so, there's probably a problem.
My horse is hard to fit and I have been through many saddles. Will you be able to fit him?
While the custom saddle fit forms we use only represent ten bars set at a standard spread (with the exception of TF, which is +1/2" spread) there are dozens more fits available. Coupled with the many alterations that we can make in gullet width, length of bar and other elements, it is highly unlikely we will not be able to build a comfortable custom saddle for your horse, even if he is traditionally hard-to-fit.
We can give you a boost of confidence with our 100% satisfaction money back guarantee, EVEN WITH CUSTOM SADDLES!
Can you fit my horse if I just send you a wither tracing?
The simple answer is no. That is quite honestly like trying to fully understand a novel by reading the third line on page 257. All elements of fit have to be taken into account, not only individually, but in how they work together. How all of these elements work will also vary from horse to horse. It's a complicated equation, but we are here to help!
If I have a quarter horse, I should get quarter horse bars, right? And if I have a gaited horse I should get gaited horse bars?
The simple answer to that is NO. There are no industry-wide accepted standards for these definitions. Nor are there accepted definitions for wide, extra wide, standard, or anything else.
This renders these terms almost meaningless, and leads to many off the rack saddle returns. We use bar designations with associated standards for rafter angle, rocker, flare and other elements and we know what changes to length or gullet width have on the overall dynamic of fit. Every horse is different. Every horse's biomechanics are different. Unfortunately, saddle fitting isn't as easy as setting templates on a horse's back and seeing which one looks best, but we are here to help you with years and years of practical experience.
What if my horse changes? Will my saddle still fit him?
Even once a horse is fully mature, they may still have seasonal fluctuations in weight and fitness. Usually, seasonal fluctuations can be managed with varying pad options. Just remember, a custom saddle is no less likely to be less usable due to shape changes than an off the rack saddle!
What if I get it, and it doesn't fit?
Our success rate is 93%-95% We're not claiming to be perfect by any means, but we do everything possible to ensure the best possible result and the best possible experience for you! We pride ourselves on customer service, and nothing is more important to us than your ultimate satisfaction. Should there be ANY issue at all we will either tweak it to your satisfaction or refund in full!